Senior Software Solutions Architect
As Senior Solutions Architect, you will be responsible for assisting clients by improving Loadsure's critical infrastructure, applications, portals and software systems. Primary responsible for working with the engineering and development team to deliver quality products and services following agile practices and scrum framework values, increasing team efficiency by providing motivation and guidance for process improvement. The position will work alongside the insurance and engineering teams to develop a successful user interface for our network of direct clients and brokers.
You will be highly organised and comfortable building relationships and working with all levels of the firm. Stakeholder management and communication will be vital to the success of the role.
This position requires a self-driven, high-energy, creative professional who's passionate about disrupting an industry and wants to be rewarded for their performance and contributions.
We believe that with a growth mindset, tech-first innovation, and focused execution, anything is possible. We value others' insights and ideas to build a collaborative, entrepreneurial, and lighthearted environment.
Key Responsibilities;
Work with both internal and external stakeholders to understand their needs and define technical solution architecture that they and the engineering team will implement
Identifying gaps and problems within Loadsure's critical infrastructure, tools and software and developing IT solutions to meet these needs
Understanding the way in which different parts of the business model work together, including operating systems and application architectures
Collaborate with Product Owners to refine product roadmap and architectural choices
Making sure new solutions meet industry regulations and standards
Facilitate internal communication and collaboration as well as maintain point of contact for external communications
Build a productive environment where team 'owns' the product, ensuring deliverables are of high quality and resolve any conflicts or obstacles that occur
Collaborate remotely with a small, effective team that is flexible and results-oriented
Teach and mentor colleagues

Key Competencies;

Excellent communication skills and proven ability to forge and maintain relationships with clients
Solutions focused attitude to resolve any challenges
Excellent organisational skills – ability to provide the client with clear and accurate agendas, status reports and updates on request
Monitor project solution and architecture; identify and communicate potential changes that may be required.
The ability to facilitate workshops and meetings. For example, requirements gathering, project boards, technical review sessions or process design workshops.
Proven ability to influence those outside of their direct reporting line.
Proven attention to detail/extreme precision about the content of requirements of documents, weekly reports and status updates.
The ability to work within an unstructured environment and without clear guidance.

Skills and Qualifications;
ESSENTIAL
5+ years' experience as a Solutions Architect or similar
Has significant experience of designing and documenting high- and low-level designs for complex systems.
Has significant experience of systems integration, including defining and documenting third party interface specifications.
Has significant experience of working in an architecture role within an Agile delivery environment.
Has experience of estimating the cost of technical projects, including resources and infrastructure.
Excellent problem solving, communication, and teamwork skills
Strong organisational and time-management skills
DESIRABLE
Experience with Google Cloud Platform
Above average understanding of business operations
Project management and teamwork skills
Working knowledge of Agile frameworks
Transportation or insurance industry experience
About Us;
We're a human-centric insurtech startup, and we're leveraging our proprietary smart technology to disrupt the global cargo and freight insurance market.
Now, having just closed an 8-figure Series A funding round with prestigious VC investors, we're rapidly scaling to address broad risk exposure in the just-in-time supply chain and become the next insurtech unicorn.
The way we see it, the opportunities to innovate and create meaningful change are great. How so?
Today, 60-90% of cargo in transit is under or uninsured, creating unsustainable losses for some. The reason: Traditional insurance simply can't work as fast as the supply chain moves.
Founded in November 2018, we're taking direct aim at this massive global underinsurance crisis. Committed to agile value delivery, solid engineering principles, and continuous improvement, we're delivering the instant, dynamic, one-click transactional insurance businesses need through AI and automation.
In short, we're reinventing how the transportation and supply chain industries manage and mitigate risks—protecting the future growth of businesses and the people who rely on them.
Would you like to help drive the digital evolution of the 300-year-old global transportation insurance industry?
Drop us a line. This isn't just another job, not any other office space. With Loadsure, you'll have direct access to a strong, supportive, and highly-collaborative community that listens and grows with you. You'll also enjoy the flexibility of remote working, commensurate pay, equity, and benefits.
Discover your rewarding career.
Credo
We believe with a growth mindset, tech-first innovation and focused execution, anything is possible. We value others' insights and ideas to build a collaborative, entrepreneurial, and lighthearted environment.
Vision
Through the use of human-centric technology, we will be a global leader in end-to-end risk management.
Mission
We help Assureds understand risk and reduce loss by enabling Brokers to better serve their communities. We're industry experts, using data and technology to create Insurance. Simplified.


Why work for Loadsure?
Competitive salary
Company stock options
25 annual leave days, in addition to our recongised national holidays
Strong healthcare coverage for employees and their families
A culture of work-life balance
A community that gives back
Remote working with great flexibility
Engaging and collaborative work environment
An exciting opportunity to work with a talented team that's passionate about what they do and believes in their product and people
Career development opportunities
Access to corporate travel agents, allowing for discounted flight and hotel rates on personal travel
loadsure.net
Department

Tech

Role

Senior Solutions Architect

Locations

Connecticut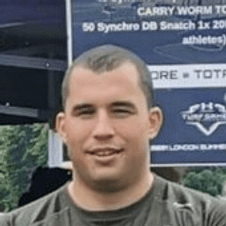 Contact
Greg Franzel
Talent Acquisition Manager – Operations & HR
Why work for Loadsure?
A company that knows your worth

We believe that people should be paid what they're worth. That's why we offer competitive salaries for all our roles, with a valuable selection of company stock options added on top as well.

Competitive salary
Highly flexible company stock options which are fantastic now, but will skyrocket as you help Loadsure grow.

Flexible to you

People work best when they're in the right place for them. We work hard to foster a culture of work-life balance, offering a flexible range of remote working options, with plenty of leave options too.

Remote working with great flexibility
25 annual leave days, in addition to our recognised national holidays
Enhanced maternity/paternity/adoption/shared parental leave
Birthdays off

Healthcare that makes a difference

We take the health and wellbeing of our team seriously. Whether it's a case of offering subsidized gym memberships, cycle to work schemes or comprehensive healthcare coverage, your health comes first.

Subsidized gym/wellbeing membership
Strong healthcare coverage for employees and families, including vision and dental

Roles that give back

With Loadsure, you'll have direct access to a passionate, supportive, and collaborative community that listens and grows with you, with plenty of personal career development opportunities along the way.

A community that gives back
Engaging and collaborative work environment
Career development opportunities
Online learning platform

Regular treats, communications and celebrations from Perkbox, the global employee benefits and rewards platform, no matter where in the world you're working
About Loadsure
Loadsure® is the InsurTech solution to the global underinsurance crisis. We combined ground-breaking tech with incomparable industry expertise, and developed a revolutionary product that delivers accurately-priced freight insurance in just 40 seconds.
Senior Software Solutions Architect
Loading application form
Already working at Loadsure?
Let's recruit together and find your next colleague.